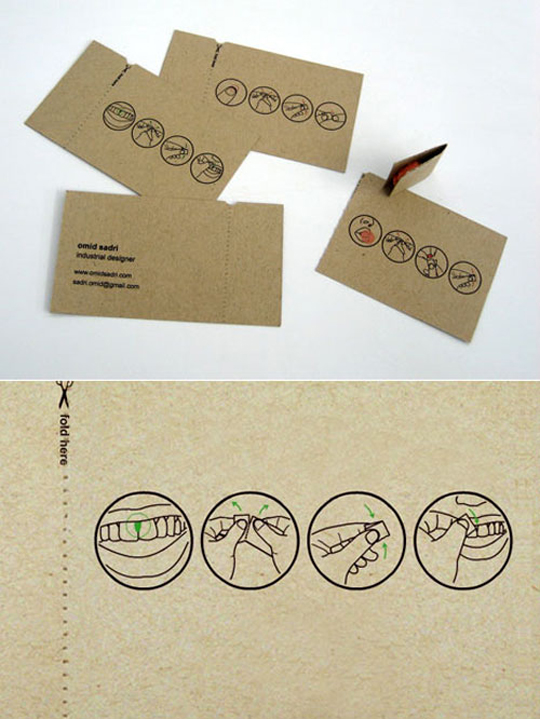 Dentistry isn't exactly the most exciting field of work. Despite it's reputation as a dull or scary profession, some dentists have gone out of their way to make dental affairs look more appealing or at least attractive, by livening up their business cards to be specific.
Here are some of the most interesting dental business cards I've seen around.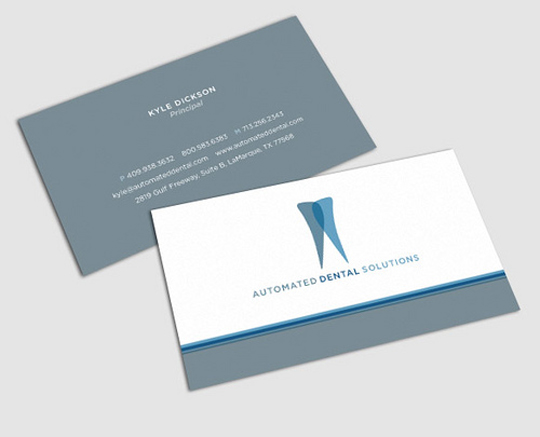 A sleek modern business card for dental technology company, Automated Dental Solutions. Designed by Chrisfig.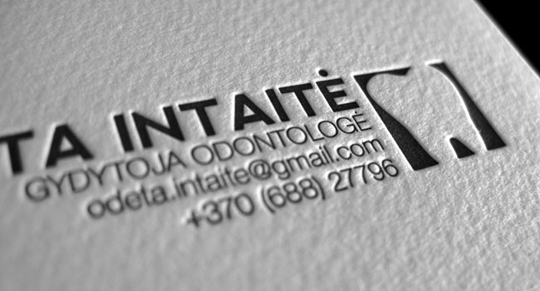 A  graphite embossed business card for Odeta Intaitė by Elegante Press.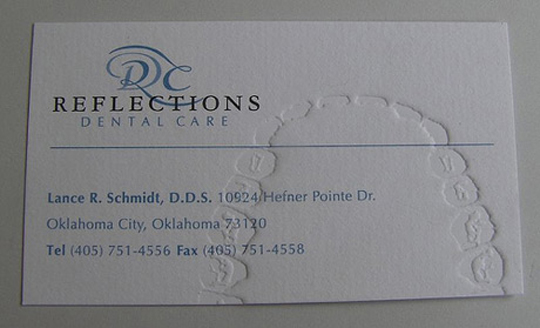 And another letterpressed design of a bite mark for Reflections Dental Care.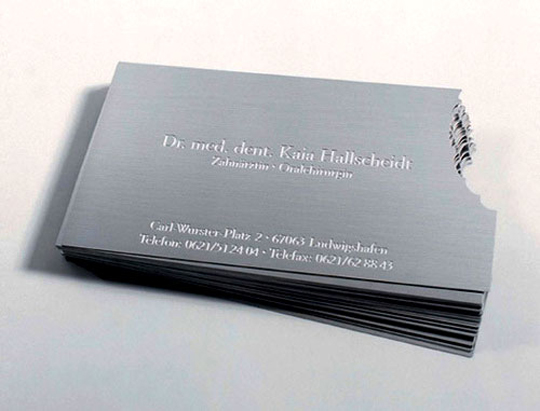 A cleverly designed business card which suggests that you'll get teeth so strong you can bite into metal for Dr. Kaia Hallscheidt, from Polledemagt.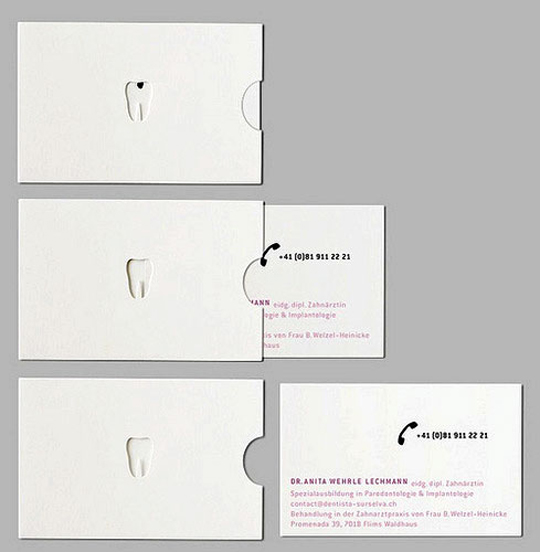 Another cleverly designed business card, for Anita Lechmann which makes use of the telephone print underneath to make it seem like the die-cut tooth shape has a cavity on it. Whity's below uses a similar concept.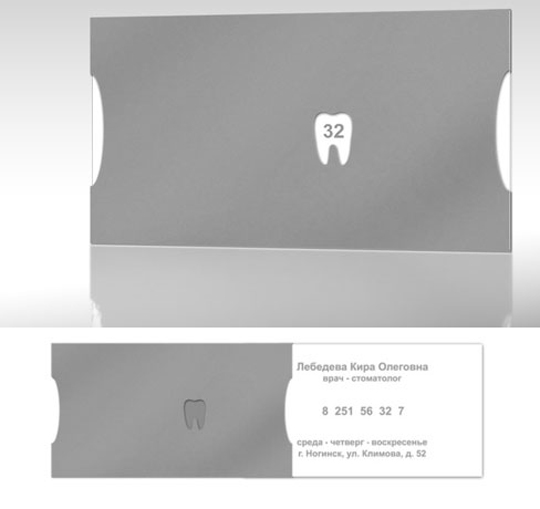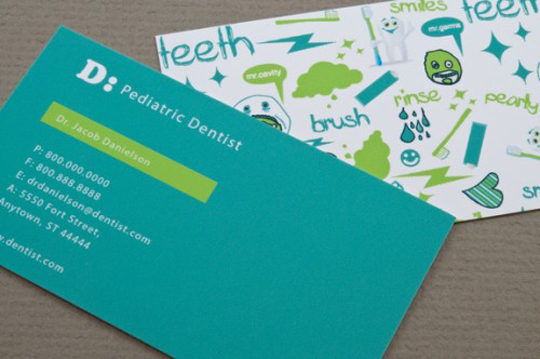 It creates a good impression to make a fun looking dental business card, especially if you're in the pediatric dentistry business like this one or the one below for Jacob Danielson. The back of Danielson's card shows a series of fun illustrated advice for kids on how to take good care of their teeth.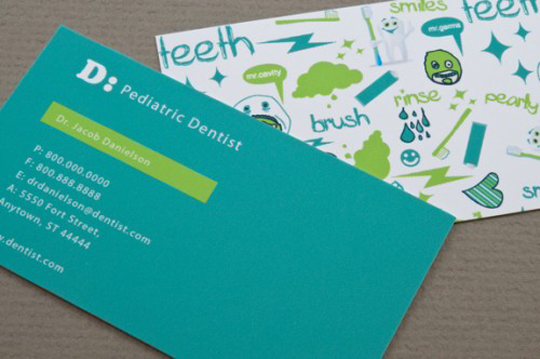 Then there are dental business card that makes use of visual cues like the ones below.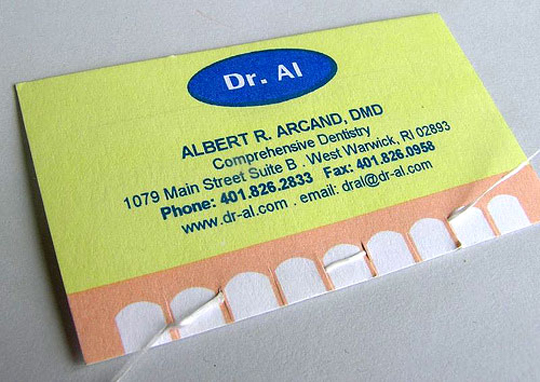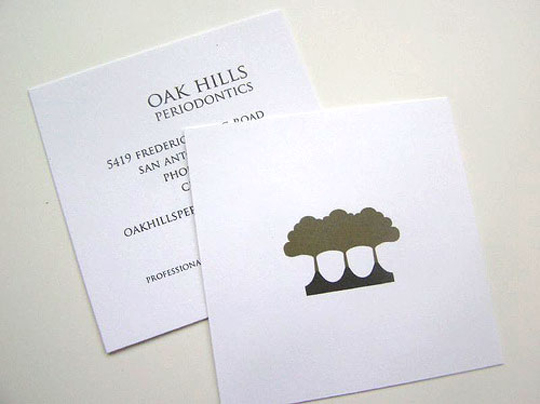 Then there are cards that literally makes use of the card like this floss dispenser card by Toorak Village Dental Care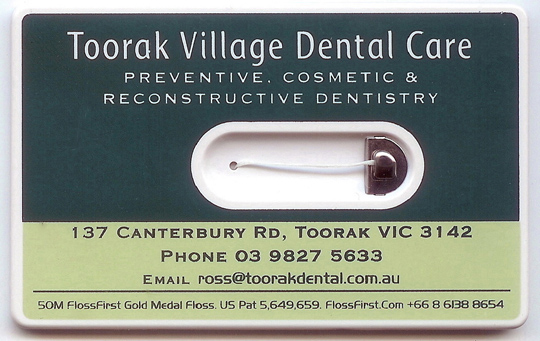 And this one, which suggest you use the card itself to take the food bits out of your teeth!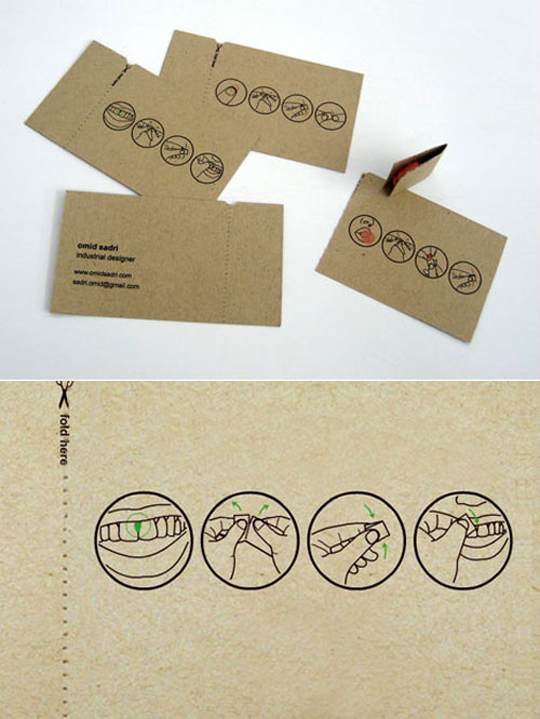 Some have classier approaches however like iDent's business card
The same can be said about Giant Media's, Pure Dental Spa's, Chorlton Private Dental Practice's  and Acosta's business cards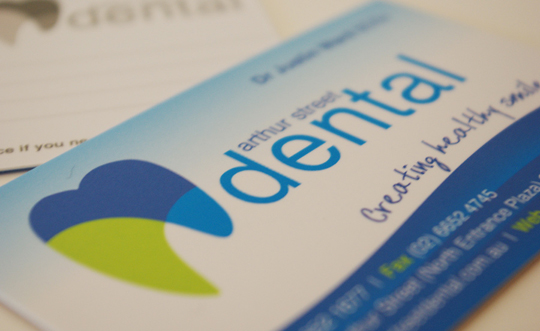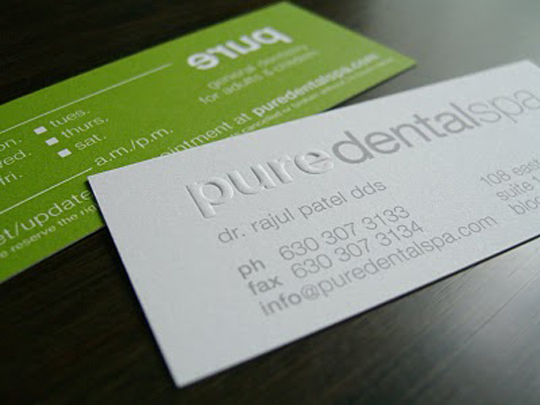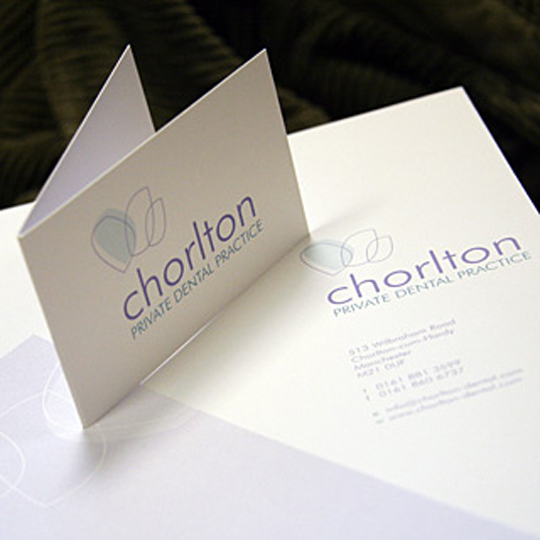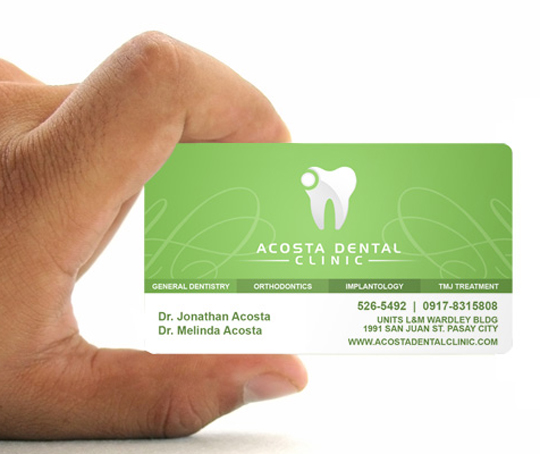 And of course, this nice textured business card for Princeton Smile.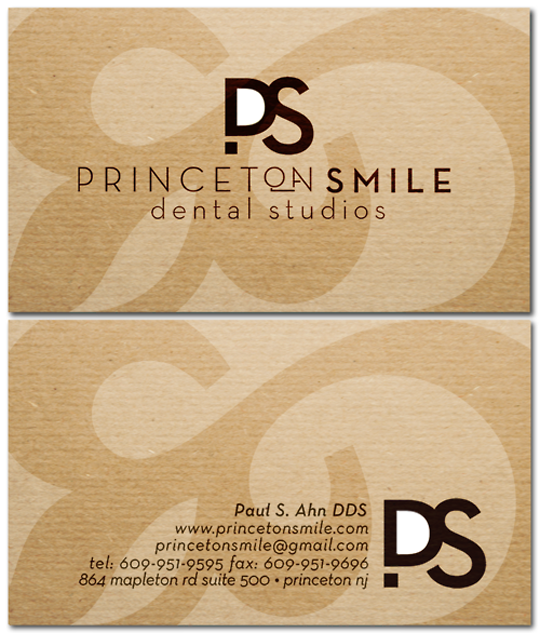 Last but not the least is this edgy x-ray design for Jason Hopkins, a dental surgeon.