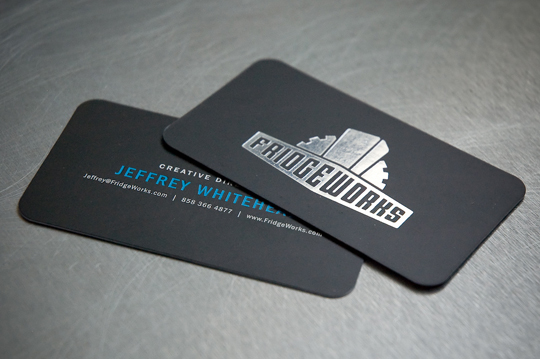 Fridgeworks is a company that makes cool designs. And that they're cool is why Jeffrey Whitehead decided that the company should be named as a repository of cool things.
In their own words:
The refrigerator is where we post things we are proud of and want prominently displayed.
FridgeWorks wants to create designs you'll proudly display on your fridge too.
This business card is one of thier cool creations.